The shoulder center at baldwin bone and joint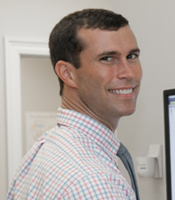 DAPHNE, Ala. (Nov. 17, 2016) – The Shoulder Center (TSC) is pleased to announce the addition of Seneca Walden, Nurse Practitioner, to the shoulder care team. The Shoulder Center, led by medical director and shoulder specialist, Dr. John Todd, offers patient care in both their Daphne and Orange Beach, AL locations.
Walden is originally from Robertsdale, AL and joins TSC after working as a registered nurse at both Brookwood Medical Center and St. Vincent's Hospital in Birmingham. He obtained both his nursing degree and family nurse practitioner training at Troy University. Walden said that he has always had an interest in orthopedics through watching sports and learning about the orthopedic surgeons that provide the kind of care that gets players back on their feet after injuries.
Since July, 2016, Walden has trained with Dr. John Todd, orthopedic surgeon and medical director of TSC, and other orthopedic surgeons in the operating room (OR). He said that seeing these experienced surgeons in action has proven invaluable. "Learning from them and taking away the high notes from the surgical team has helped hone me into a better OR assistant for Dr. Todd," Walden said.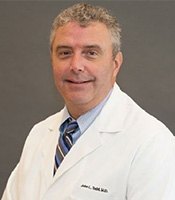 During his time in Birmingham, Walden worked both in the Intensive Care Unit and the Emergency Department and said that his time in both units showed him the importance of developing relationships with patients and their families. He plans to do the same with the patients at TSC.
"I get my sense of accomplishment from helping people to be happy," Walden said. "My longterm goal is to see patients get better and to know that they're satisfied with the care we provide and the results."
The addition of team member Seneca Walden is just another way that TSC, the latest in specialty care offered by Baldwin Bone & Joint, is working to expand as the leader in providing shoulder care in Baldwin County. This comprehensive, specialized practice focuses primarily on non-operative and operative care of the shoulder and allows new patients to schedule appointments for specialty shoulder care faster. Moving forward, Walden will be assisting Todd in surgery and seeing patients at TSC office locations.
"By adding a nurse practitioner to my staff, we are able to make just one more step forward to providing the highest quality care possible to the residents of Baldwin County," Todd said. "Seneca Walden's background and level of commitment to patient care ensures that he will make a great addition to our team at The Shoulder Center."
About Baldwin Bone & Joint, P.C.
Since 1989, Baldwin Bone & Joint has provided expert orthopaedic care to patients of all ages, with all conditions. As fellowship-trained orthopaedic surgeons and experienced clinicians, they are recognized leaders in the field of orthopaedics, providing the most current treatment available. Office locations include Daphne, Bay Minette and Orange Beach. Specialized clinics available are The Center for Sports Medicine, The Shoulder Center at Baldwin Bone & Joint, and the Canale Spine Institute. For more information, visit www.baldwinboneandjoint.com or call 251.625.2663.
About John L. Todd, M.D.
Dr. John Todd, Medical Director of The Shoulder Center at Baldwin Bone & Joint, P.C., is a boardcertified orthopedic surgeon who is fellowship trained in both shoulder reconstruction and sports medicine. Dr. Todd has been in practice for more than 20 years, and his primary clinical focus is non-operative and operative care of the shoulder. He has dedicated his career to helping patients with both chronic degenerative problems and injuries of the shoulder as part of Baldwin Bone & Joint – a group of fellowship-trained orthopedic specialists. The Shoulder Center has office locations in Daphne and Orange Beach, AL. For more information, call 251.625.2663 or visit theshouldercenter.net.
You will need the Adobe Reader to view and print these documents.